Radio Shringeshwor FM is a popular radio station located in Chhatrakot 3, Gulmi. The station operates on a frequency of 104.4 MHz and is known for its diverse programming and entertaining content.
One of the unique aspects of Shringeshwor FM is its focus on local news and events. The station regularly covers important happenings in the Gulmi area, keeping listeners informed about everything from weather updates to community events. Additionally, the station features a variety of music programs that cater to different tastes, including pop, rock, and traditional Nepali music.
Another important aspect of Shringeshwor FM is its commitment to social causes. The station frequently runs campaigns and programs aimed at raising awareness about important issues such as education, health, and women's rights. The station also provides a platform for community members to voice their concerns and share their ideas.
Despite its small size, Shringeshwor FM has become one of the most popular radios in Gulmi. This is due in part to the station's wide reach and commitment to providing quality programming. The station is highly valued by the community and continues to be an important source of information and entertainment for many people in the area.
In conclusion, Shringeshwor FM is a well-respected and popular radio station located in Chhatrakot 3, Gulmi. Operating on 104.4 MHz frequency, the station offers diverse programming and a strong commitment to local news, events and social causes, making it a valuable asset for the community.
Radio Shringeshwor 104.4 Mhz – रेडियो श्रृङ्गेश्वर गुल्मी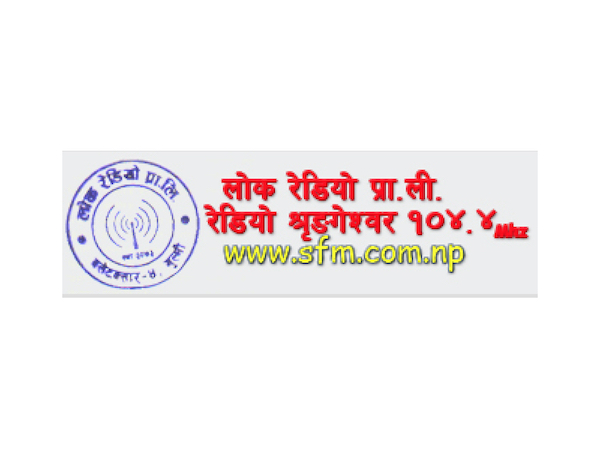 Chhatrakot Gaunpalika -3 Hardineta
Baletaksar, Gulmi
Phone: NA
Email:info@sfm.com.np
Website: www.sfm.com.np