Radio Puspanjali FM Listen Online
Radio Puspanjali (पुष्पान्जली एफ.एम) is an informational radio station of Nepal in order to provide information, entertainment to the people in Living Gulmi, Baglung and around. It is the third community radio established after Ruru fm and Radio Sky. It is also a rural based radio from Gulmi, Musikot Municipality-7 and it aims at raising the voice of voiceless people by its programs.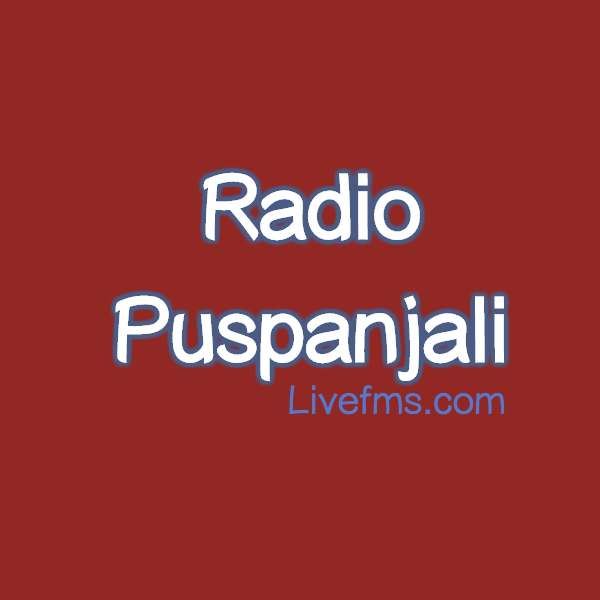 This is operated from out of Gulmi headquarter, Wataksar while Resunga FM, Radio Gulmi and Radio Resunga are broadcasting from Tamghas. It telecasts there live On-Air Transmission on 18 hours in 97.4 frequency, Transmission Studio and Tower Administration with the capacity of 500 Watt, Its head office is located in Wamitaksar, Gulmi of Lumbini Zone.
This radio features popular programmes such as Musikot gatibidhi, Puspanjali Khabar, lok dohori songs, interviews, phone in programmes, new bulletins, gulmi news, badigad online and many more.
It regular broadcasts eighteen hours every day, which includes news, interviews, talk shows, call in programmes and many from. Puspanjali's programs are packaged with the help of their panel of producers to fit to the taste of listeners having different tastes so that their program reaches its target audience. Some of the highlights of their programs are that they have hourly updates of current news and affairs.
Puspanjali FM
Wamitaksar, Gulmi, Lumbini
Phone: +977-71-622593 / 691174
Email: puspanjalifm@gmail.com
Website: www.radiopuspanjali.com.np
Search tags: puspanjali fm , radio pushpanjali, wami radio, gulmi fm, radio gulmi, listen puspanjali live, nepali fm radio online, listen nepali radio