Radio Madhyabindu Fm Listen Online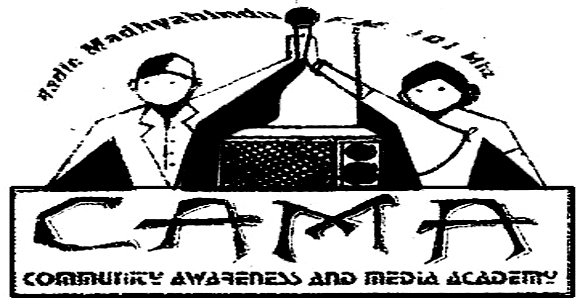 Radio MadhyaBindu FM – रेडियो मध्यबिन्दु 
Kawasoti-5, Nawalparasi , Nepal
Phone: 977-78-540613/540614
Fax: 977-78-540615
Email: info@madhyabindufm.org.np
Radio Mahyabindu Fm is operated by Community Awareness and media academy (CAMA).
The community Radio "Radio Madhyabindu FM 101.0 MHz began its trail broadcasting on 14th Asoj 2065 on the occasion of Ghatsthapana . Radio madhyabindu starts its regular 19 hours broadcasting journey on 8th mansir 2065.
It has been successful to win its million of listeners' hearts. MADHYABINDU F M is committed to give priority to news and informative programs, making the local issue as a major agenda, playing the role of a motivator and supervisor in pubic affairs and making the people aware and facilitating them for the promotion, preservation and respect for the right for information.
It is mainly active to bear the responsibility to exchange the pubic opinions and thoughts for the enforcement of the people's right for information and collecting accurate, dynamic public opinions as social capital.
MADHYABINDU FM will play the responsible role to protect the freedom of expression of community fm, the voice of marginalized group, right for information, freedom of expression to be established as a basic medium to expand the social transformation and development and to ensure the contribution of Radio in the development, peace and democratic process by promoting the access of information and expression on the ground level of local community from Radio.