Capital Fm Kathmandu Listen Online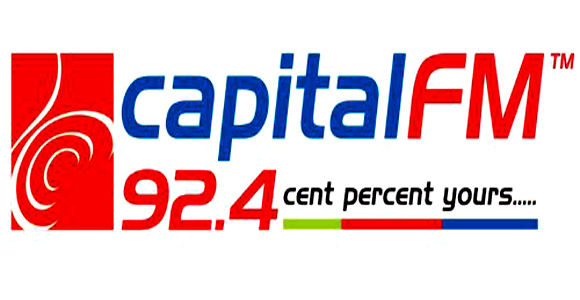 Capital FM – 92.4 Mhz
Malikarjun FM Pvt. Ltd.
P.O. Box: 775,
Saraswati Mart, Thapagaun
New Baneshwor, Kathmandu-10, Nepal
Phone: 014475345, 014475346,
Fax: +97714475344
Email: info@cfmonair.com
Website: www.cfmonair.com
Capital FM Pvt. Ltd., located in Kathmandu, Baneshwor Height, is a Media House that works for the media products and broadcasts through its own channel 92.4 MHZ. Established in 2007 A.D., it works for the entire advertising world of electronic media. This is why Capital has its slogan as "Cent percent yours".
Capital FM in-houses media professionals adjoined to various FM stations and video channels since many years to formulate the best team for media productions. So far to give the passion a substantial form it has started an online radio www.cfmonair.com and www.radiokatmandu.com for the first time in Nepal as per its concept and even its being live worldwide through its online media.
Advertising today, is one of the most important mediums used by a company in order to direct persuasive communication through media, with the increasing popularity of mushrooming electronic media in Nepal. Capital FM spearheads in the world of communication and is to revolutionize the very concept of entertainment and public awareness in this Himalayan Kingdom of Nepal comprising globe through its online system.
The technology has grown so complicated and tough to get updated day by day in the modern scenario of the world. Internet on this day has made the globe much tinier that communication has been much easier and convenient. This is in fact a challenge for the mass media and media workers. As knowing the fact Capital FM is to launch an online radio to meet the technology of the 21st century, which is plus factor for the business community of Nepal and all around the world.
Search words: listen capital fm kathmandu, capital fm kathmandu online,