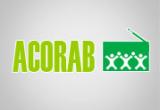 Listen Acorab Radio Online
ACORAB (Association of Community Radio Broadcasters Nepal) was established in 2002 as an autonomous and politically non-partisan organization. Above 200 community radio stations spread across 74 districts of the nation form the core membership of this association. It works to advance the cause of community radio, facilitates the sharing of knowledge and resources, and speaks with one voice for the community that it represents.
As an association, it aims to promote, protect, and strengthen the capacity of the community radios so that they can contribute to social transformation and the Nepalese people can access accurate information and enjoy freedom of speech. Fundamentally, it benefits Nepal's democratization and peace process by allowing for greater expression at the grassroots and by linking the voices of marginalised, excluded, and poverty-stricken to the national discourse.
Association of Community Radio Broadcasters Nepal (ACORAB)
Post Box 19324 Kathmandu
Chakupat, Lalitpur, Nepal
Tel: +977-1-5260661/5260671
Tel/Fax: + 977-1-5260646
Email: info@acorab.org.np
Website: www.acorab.org.np
Incoming Tags: Radio Acorab, Acorab Radio, Acorab Nepal